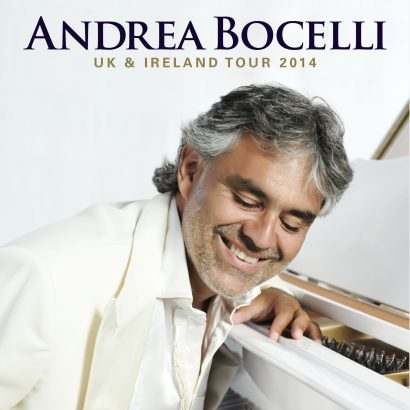 Andrea Bocelli plays Birmingham LG Arena
Birmingham will spend the night in the company of Andrea Bocelli on 21 November, a chance to revel in the romance and majesty of this stunning performer.
Bocelli, the world's premiere classical music star returns, with a show featuring the repertoire that has made him famous throughout the world as a unique artist able to cross boundaries between classical and pop.
And songs from his latest album Passione will also bring a flavour of Bocelli's musical roots.
Two guests are to be announced – a soprano to accompany Bocelli through the classical section and pop star to showcase his chart career.  While some stars sing 'crossover', Bocelli is able to keep his classical and pop repertories separate, excelling at both as distinct disciplines.
Back To Event Listings