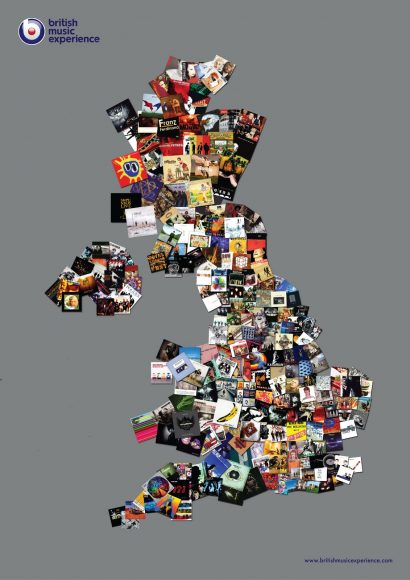 British Music Experience
It's official! We've just announced that the British Music Experience (BME) will open on February 11th 2017!
The Museum dedicated to the history of British popular music, will be operated by TBL International, operators of the award-winning Titanic Belfast. Located in Liverpool's Cunard Building on the city's Pier Head, the attraction will show visitors how rock, pop, dance and other music genres have influenced British culture over the last seventy years. The Cunard building, which celebrated it's 100th anniversary this year, became the global headquarters of the famous passenger shipping line, the original first-class passenger lounge will now be re-purposed to house the exhibition.
The BME will include a rich mix of more than 600 iconic artefacts and over 90 hours of interactive audio-visual digital content.
Taking visitors on a comprehensive trip through British music history, our 16,000sq.ft. exhibition has eight interactive spaces which explore different British music genres, starting in 1945 with skiffle and rock and roll, progressing to Swinging London and Psychedelia of the 1960s, Glam rock, Punk and  New Romanticism of the 70s and 80s, before heading to the 1990s, with the UK house music scene and the global phenomenon of Cool Britannia! Of course, we cover girl bands, boy bands, look at X-Factor and celebrate the annual BRITs.
Back To Event Listings