So I have a new website, which I hope you like,and thought it was about time I did a blog to update you on me and my world.
2016 started off with a bang…… I turned 70.
My PA told me I should be slowing down now that I have reached a 'landmark' age…… but that doesn't seem to be the case.
We started the year with Hans Zimmer Live on  a 2 ½ month tour of Europe.
What an incredible experience it was for everyone.
Hans had never really performed outside a recording studio before he played 38 shows across 14 countries.
He enjoyed tour life so much it was hard to make him leave the tour bus.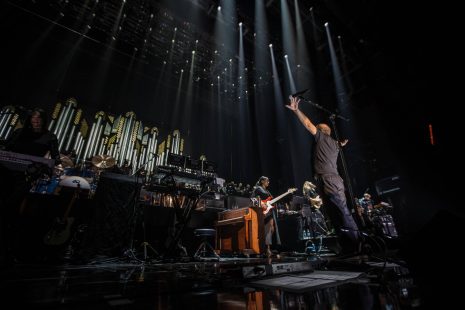 This weekend sees the return of our OnBlackheath Festival in partnership with John Lewis.
I am delighted we are in our 3rd year and again have some fantastic bands and chefs joining us over the weekend.
We also have a welcomed new addition to our Festival this year, Puffin World of Stories have built an interactive area in the site for everyone to enjoy.
As you know OnBlackheath is all about family fun as children under 12 go free so make sure you come and see some of your children's favourite characters including Beatrix Potter, The Clangers, The Dinosaur that Pooped and many more
Go to website to find out more information www.onblackheath.com
With the launch of John Lewis's new flagship store in Leeds, on Saturday 17th September OnRoundhay in partnership with John Lewis will be coming to Roundhay Park.
This will be the first time in 10 years that live music will be coming to Roundhay.
Following in the tradition of OnBlackheath we will be having amazing live music from James, Primal Scream, Wolf Alice as well as local Leeds band The Haggis Horns.
Celebrity Chef Olia Hercules will be appearing on the Chef's Stage alongside some of your favourite local Chef's in Leeds.
Masterchef semi finalist Elizabeth Cotton will be hosting the John Lewis Cookery School so make sure you go and see her.
Puffin World of Stories will also be creating their 'World' in Roundhay Park with special guests and fantastic activities.
For more information go to www.onroundhayfestival.com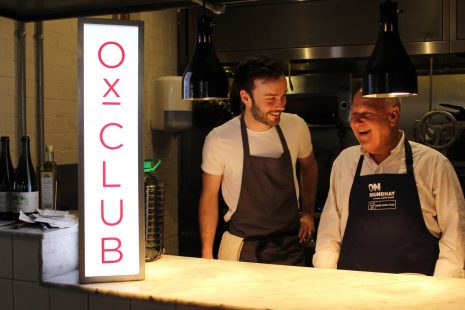 Andrea Bocelli starts his Cinema World Tour on Friday 23rd September in the UK playing at The Sheffield Arena with Christine Allado, Caroline Campbell and Elisa Balbo followed by the SSE Hydro in Glasgow on Saturday 24th.
He will also be joined by Nicole Scherzinger in Dublin on Wednesday 28th September and at London's O2 Arena on Saturday 1st October.
www.andreabocelli.com has more information for you.
David Gilmour is playing 5 sold out nights at The Royal Albert Hall from September 23rd.
This is part of his Rattle That Lock latest studio album tour which received overwhelming reviews in 2015.
Are you exhausted yet?
So I was delighted to attend the GQ Awards on Tuesday night where my good friend Bear Grylls received TV Personality of the Year.
Bear is at the moment spending his time in Pinewood Studios rehearsing for his first ever live arena tour Bear Grylls Endeavour presented by Land Rover starting at London's Wembley Arena on the 7th October.
The show will take you on an unforgettable adventure through 5 immersive environments celebrating stories of survival and human endeavour.
This is a show not to be missed. Unbelievable sets and tales of adventure, a show for all the family.
Jools Holland and His Rhythm and Blues Band have the annual UK Tour from 26th October at Southends Cliffs Pavilion before travelling all over the UK and finishing on 21st December in Newcastle.
Jools has an array of Special Guests including Pauline Black and Arthur 'Gaps' Hendrickson.
www.joolsholland.com will give you the full tour dates and where to buy your tickets.
So as you can see it's been a rather busy year but I have promised to try and blog more regularly.
Im off to Blackheath tomorrow so hope to see you over the weekend
HG