Harvey is a legendary and visionary producer and promoter of rock concerts, charity events and television broadcasts.
He has produced managed and promoted shows with most of the world's major artists and was responsible for the two largest music events in the world, ever; Live Aid and Live 8. Current projects include Jools Holland, Andrea Bocelli and Hans Zimmer's first live concerts in the UK.
Harvey has received numerous awards including, CBE in the Queen's Birthday Honours List in 1996. In January 2006 Harvey was awarded the Chevalier des Artes et Lettres from the French Minister of Culture and more recently to celebrate HM The Queen's Diamond Jubilee, Harvey received the Diamond Award for his contribution to The Arts. In July 2012, Harvey received an Honorary Doctorate of Arts from the University of Brighton.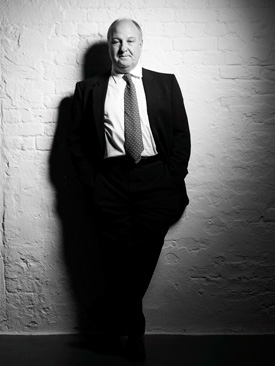 In June 2013 Harvey produced 'Sound of Change Live' at Twickenham Stadium, a four hour star-studded show presented by CHIME FOR CHANGE: recently founded by Gucci, which campaigns for improved Education, Health and Justice for women and girls worldwide.
September 2014 Harvey produced and promoted the inaugural OnBlackheath Festival on Blackheath Common and the Festival will be returned September 2015.
Hans Zimmer performed his first ever live concerts at London's Eventim Apollo in October 2014. Harvey produced and promoted the shows.
In September 2015, Harvey promoted David Gilmour Live shows at The Royal Albert Hall in London. The shows received rave reviews and were a sell out.
In 2016 Harvey co-produced Hans Zimmer Live on Tour. Hans Zimmer and his band toured played 38 shows over 14 countries in Europe and become a touring phenomenon.
September 2016 saw the return of OnBlackheath for the 3rd year running which received rave reviews. We also took our Festival to Roundhay Park where for the first time in 10 years live music was played in the park and we launched OnRoundhay Festival.
Harvey is the Chairman of The British Music Experience, the UK's only Museum of contemporary music from 1946 to the present. Harvey is also a Board Member of Editorial Intelligence, Captive Minds and Investment Board of Edge VCT. Harvey is also on the Board of ImagineNation, a Dutch immersive theatre company.'